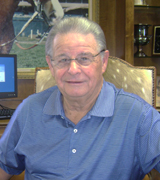 Robert E. Blakeman
CEO
R.E. (Bob) Blakeman is Founder and CEO of Blakeman Transportation, Inc. (BTI) and Blakeman Corporation.  In 1965, Bob began a long career in the transportation industry as President and CEO of Permit Haulers, Inc.  Then in 1982 he Founded and became CEO of R.E. Blakeman Trucking.  In 1988, he changed the name to Blakeman Transportation, Inc., to facilitate a new approach to logistics. . .
Learn more about Robert…
. . .with his sons, Jeff and Chad, brokering refrigerated and frozen freight.
Bob was born in Seagraves, Texas and moved to Fort Worth with his family in 1952.  Bob is a 1957 graduate of Handley High School where he participated in football (All District), baseball, basketball, track, and graduated as Most Popular Student to Succeed.  He attended Tarleton State University 1957-1959 serving as Vice President of the freshman class, member of Social Club – Lords and Commoners, member of Army ROTC and Outstanding Cadet of the year in 1959.  Bob attended, and graduated, from Texas Christian University (TCU) in 1962.  While at TCU, Bob became a proud member of the Sigma Chi Fraternity serving as Sigma Chi Pledge Leader and Sigma Chi Entertainment Chairman.  Bob was also a member of Army ROTC and graduated TCU as 2nd Lieutenant in the U.S. Army.  Upon graduation from TCU, Bob proudly served his country in Germany and received an Honorable Discharge in 1964 at the rank of 1st Lieutenant.
Bob has been an active and loyal member of the Fort Worth community.  He served on the Board of Directors of Ridglea Bank, lifetime member of the Masonic Lodge #1184, member of the Scottish Rite, lifetime member of Moslah Temple Shrine, lifetime member and past Captain Moslah Temple Patrol, past Board of Director White Lake Private School, past President Sand and Gravel Motor Carriers Association, member of All Saints Episcopal Church, member of Shady Oaks Country Club and member of TCU Frog Club.
Bob served as past President of Ruidoso Jockey Club and Board of Directors, Ruidoso Downs Racing, Inc. and Trustee of Texas Jockey Club.  He is a lifetime member of American Quarter Horse Association (AQHA), Chairman of the Stud Book & Registration committee, served on the Nominations & Credentials committee, Governor Task Force and a contributor to the AQHA Foundation.  Bob probably is best known in the American Quarter Horse industry for world champion Dash for Speed, whom he owned and raced in partnership with Tom Bradbury.  He is also a lifetime member of the Texas Quarter Horse Association (TQHA), serving as past President, Board of Director, Chairman of Race committee, Executive committee, Texas Accredited Bred member, and TQHA Horseman of the year in 1989.  Bob is a Benefactor for the Texas Horse Racing Association, served on the Board of Directors, Treasurer, Vice Chairman of Quarter Horse Stallion committee and Executive committee.  He is also a former member of Texas Thoroughbred Association.
Bob has been married over 32 years, has two sons, one step daughter and two grandsons.  Bob takes great pride and delight in his most important role as husband, father, grandfather and friend.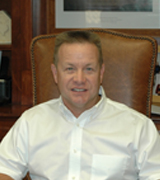 Jeff A. Blakeman
President
Jeff Blakeman was raised in Fort Worth, TX. He attended Texas Tech University (TTU) and graduated in 1985 with a BBA in Marketing. While attending college, he was active in Greek life as a member of Phi Delta Theta fraternity, competed in body building and was actively involved in campus activities.
Learn more about Jeff…
Upon graduating from TTU, he worked for Fruehauf Corporation as a sales representative from 1985 – 1988. From there, he fulfilled a lifelong dream to start Blakeman Transportation Inc. (BTI) and did so in December of 1988 along with his father, Bob Blakeman and brother Chad Blakeman.  BTI is a freight brokerage company that moves freight of all kinds over the contiguous United States and Canada.
Jeff has been married since 2005 to Cristina Blakeman and has a daughter Sandra. They currently live in Grapevine, TX and enjoy working out, travelling, cooking, entertaining, motorcycle, skiing (water & snow), tracking cars and the arts. Their favorite location in the world (thus far) is the Eastern Caribbean.
Some personal accomplishments along with involvement include placing fifth in the 1991 Mr. USA Bodybuilding Classic (light weight class), earning a CTB (Certified Transportation Brokerage certification), certified Scuba diver, class favorite in high school, certified solo race track driver, Advisory Council Board of the Jerry Rawls School of Business at Texas Tech University and involved in several charitable organizations.
He says he maintains an attitude of "Doing onto others as you would have them do onto you" and holds himself to high standards of integrity, honestly, dependability and ethical and moral values.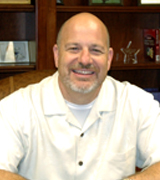 Chad M. Blakeman
Vice President
Chad Blakeman has been with Blakeman Transportation since 1992. Throughout the years, he has gained a wealth of knowledge within the industry. Chad's specialties include Dry Van, Flatbed and Refrigerated freight. Chad has extensive experience with Refrigerated LTL and Import/Export refrigerated foods.
Learn more about Chad…
Prior to Blakeman Transportation, Chad graduated from Texas Tech University in 1991. Following graduation, Chad became the Front House Manager for Marriott Hotels. Throughout the years, Chad has served on various boards including the Tarrant Area Food Bank, MW Supply and CMV Council. Chad has a giving heart and enjoys volunteering to make a difference in these organizations.
Chad has been married for over 20 years and has two wonderful boys. His passion is his family and enjoys spending as much time as possible with them. Never one to turn down a challenge, Chad became the coach for his son's chess club. With little prior experience, Chad led the scholastic chess club to victories across Tarrant County with over 20 First Places finished within 3 years!!!
Chad's biggest attribute is his can-do attitude! Nothing is too big or small for him to handle and he always tackles problems head-on with confidence. His motto is "life is too short for regrets" so if you see a challenge never let it slip you by!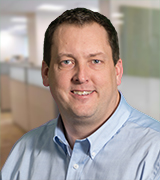 Matt Moore
General Manager
Matt Moore is the General Manager at Blakeman Transportation Inc. He has a degree in Business Management/Marketing and Network Management with over 15 years in Sales and Marketing. He started his career in logistics with RR Donnelley Worldwide DLS. There, he began his career in Logistics as a Sales Representative specializing in. . .
Learn more about Matt…
. . .DRY LTL and moved into areas of focus consisting of LTL, TL, Rail, Air, Ocean, Expedited, and Specialized. He then served a short stint in consulting both in logistics and Supply Chain Management. He then returned to RR Donnelley as a Regional Sales Manager. In early 2017 he joined the Blakeman Team to serve the role as General Manager. Focal points are growth, outlook, and expansion. He brings to the team the vision and mentality "if you have never ventured beyond what you know, you've spawned your own limitations". Comfort creates complacency and complacency creates a disadvantage for growth and knowledge in your market. Every day do better than the previous….. You owe it to yourself and those you associate yourself with.